Sales Processes that are Data-Driven for Optimal Results
The strategy of legacy sales is outdated. Modern consumers no longer rely on sales representatives to obtain information when making a buying decision.
Smart Inbound Sales Methodology
ANALYSIS FOR SALES FUNNELS
During the sales cycle, where do leads seem to get stuck? Why is this happening? Thoroughly analyzing the sales funnel from a human perspective and a strategic one can push eligible leads through the funnel.
ANALYSIS FOR WINS AND LOSSES
What external and internal factors impact your conversion rates? We'll help you find vulnerable links and reinforce them.
ANALYSIS FOR PREDICTIONS
We can leverage historical data to predict buying behavior. Diving into mathematical marketing gives us the ability to restructure sales forecasts with greater accuracy.
ENRICHMENT OF DATA
Machine learning is used by our company to augment and integrate data for the sake of generating actionable insight. This leads to more calculated decisions and substantial growth in revenue.

Get More Sales Out of Big Data
Sales intelligence may be a key aspect of marketing, but as far as inbound marketing and sales are concerned, artificial intelligence is the future. AI solutions have the potential to gather market intel and competitive intel, giving progressive entrepreneurs a leg up over their competition. Will you be one such entrepreneur?
DO MORE LEADS NEED TO BE CLOSED?
Spend a half-hour speaking with one of our inbound sales professionals and find out how sales intelligence can be used to close more leads.
Business Intelligence Tools and Solutions
Just because you have leads doesn't mean they'll be qualifying ones. Spending an inordinate amount of resources on unqualified sales leads stops you from realizing your goals. Your sales staff needs quality leads obtained through your marketing endeavors. Our precise steps and concentrated efforts offer solutions to problems. Sales intelligence is what we rely on to isolate funnel bottlenecks, and we use data to comprehend the explicit and implicit messages conveyed by buyer behavior. In doing so, we can respond better to their pain points, objectives, and intentions.
Social Selling, Competitive Analysis, AI-Powered Marketing Strategy, Propensity Models, Analytics and Reporting, and CRM Integration
B2B lead generation increase in 12 months
Data parsed to create your growth marketing strategies
Conversion rate per lead acquired increase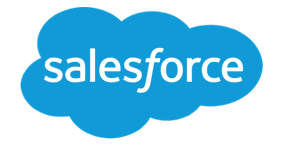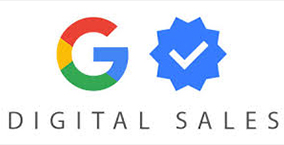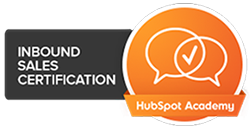 Empower Your Sales Staff with B2B Intelligence
How a Marketing Firm Can Boost Your Sales
Our company is more than a mere marketing firm. As inbound experts, Alpha Marketing Group uncovers the complete scope of growth for business, starting from generation of leads all the way to empowerment of sales. Strategies deployed for the B2B clients we service come full circle – revenue is increased, and retention from customers is maintained.
Our math marketing methods and artificial intelligence helps your staff realize their goals. We'll collaborate with you to develop your future, and we can start right now.